Welcome to the Heroes Charge Wiki
Edit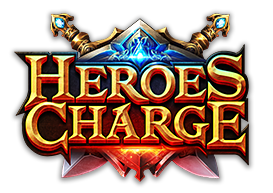 It's a Game Similar to many others where you can Play with your friends in the most recent epic fantasy strategy game, HEROES CHARGE! Collect and train your heroes every day, gather your team members and upgrade your units and destroy your enemies! Collect among 100+ heroes and endless team combinations.
NEW update (6/22/17) so much outdated presently but working on it!
Level Cap raised to 110
New difficulties for Time Rift, Hero Trial and Outland Portal. 10 & 11
2 new promotion levels: Red +3, Red +4
New Chapters in Campaign: 20 & 21
New pages in Book. Most locked for me will add when I can. Twenty new items.
New EXP item (Pizza) - Want to say 20k exp to character - Steak is 7,500
Added level 7 to War Hall, Six new books (1 book per Academy level)
I'm sure there is more, this is just a quick scan
Official update HC Development Journal Gives even less info than I just did though.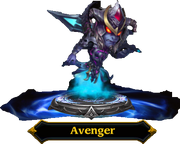 Latest activity
Edit
Community content is available under
CC-BY-SA
unless otherwise noted.